At VIP Jets, we pride ourselves on providing a higher standard of travel, with 24-hour concierge service, reduced fuel costs, and a bevy of private aircraft at our disposal. In fact, we're continually adding jets to our charter options and with over 10,000 different planes at our disposal, we only showcase a fraction of them on our website. Let's take a look at a few of the exclusive aircraft available for charter.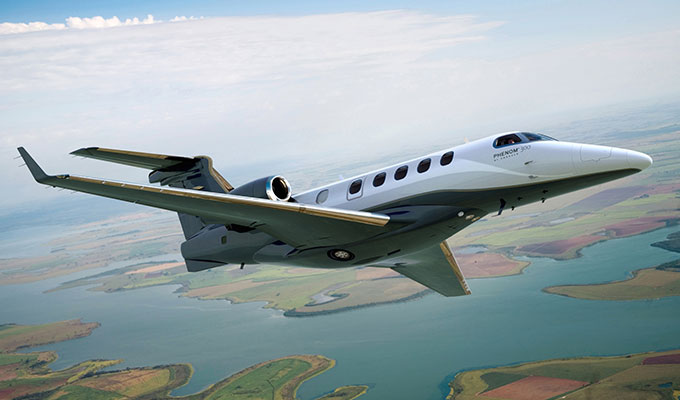 1. EMBRAER PHENOM 300
In the light aircraft class, we offer the versatile Embraer Phenom 300, one of the premier private jets available today and world's best-selling business jet. Built by Embraer Executive Jets, the next-generation Phenom 300 incorporates the same design philosophy and precision engineering as larger Embraer commercial and corporate jets at a fraction of the cost. The Phenom 300 can seat 6-10 people, with a maximum range of just under 2,000 nautical miles and a top speed of 518 MPH, this is the finest balance of speed, performance, and range in the light aircraft class.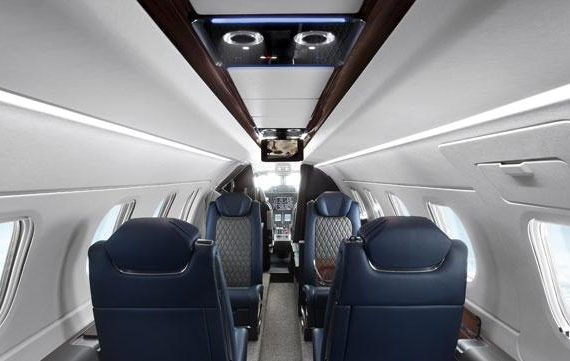 Add to that the best cabin pressurization in its class, an abundance of natural light, ample baggage room, and a highly intuitive cockpit, and you have one of the more exciting new light jets on the market.
2. CESSNA CITATION XLS
Another experience waiting for you in the light aircraft class is the renowned Cessna Citation XLS or Excel. Slightly larger than the Phenom 300, the Citation XLS is among the best-selling private jets of all time, with the ability to fly out of smaller airports while offering the comfort and amenities of a midsize cabin jet.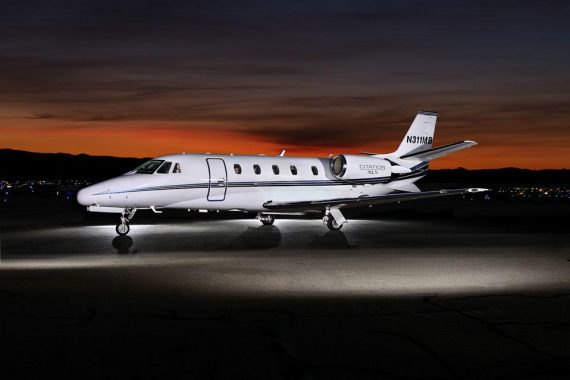 More than 18 feet in length, the cabin provides ample room for up to seven passengers. It also features a full refreshment center and the largest baggage compartment in its class. The XLS has a range of 1,858 nautical miles and a top airspeed of 507 mph, combining transcontinental range, first-class cabin comfort, and remarkable performance efficiency in a beautiful midsize jet. Loaded with features generally reserved for a large, commercial aircraft, the Citation XLS is dressed to impress and ready to perform.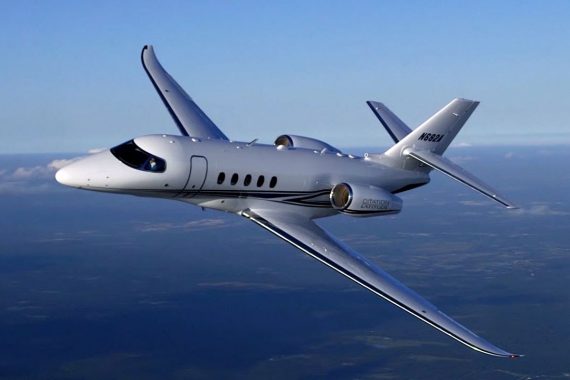 3. CESSNA CITATION LATITUDE
This super midsize jet has both the power and performance to completely change your perception of what a midsize jet can be. The Citation Latitude is a midsize aircraft with the amenities of a large cabin jet combined with the nimble performance of a light jet, with a range of state of the art onboard technology. This sophisticated aircraft can seat nine passengers comfortably, and with a range of over 3,280 nautical miles and a top speed of 513 MPH, is perfect even for trans global flights. The Cessna Citation sits at the crossroads of power, luxury, and performance.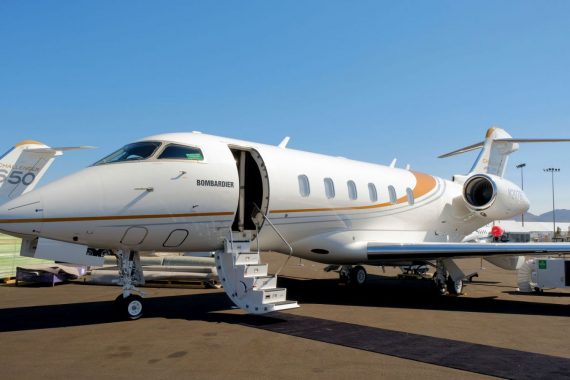 4. BOMBARDIER CHALLENGER 350
The Bombardier Challenger 350 is brand new to our fleet. With an optimally balanced aircraft design providing a smooth ride from takeoff to touchdown, the Challenger 350 continues to define the super midsize category and is the best-selling business jet of the last decade. The Challenger 350 can seat ten, with a range of 3,200 nautical miles and a top speed of over 500 MPH, it's tailor made to suit even the most demanding of needs.
5. BOMBARDIER CHALLENGER 650
Bombardier's best-selling large aircraft combines world-class interior design, the widest-in-class cabin, worldwide reach, and the lowest direct operating costs. An elegant interior fully connected with the latest technology to keep you connected, the Challenger 650 does much more than get you from point A to point B. With a nautical range of 4,000 miles and the ability to perform steep take offs and landings, almost nowhere is out of reach, linking the world's financial capitals such as New York and London or Dubai and Singapore.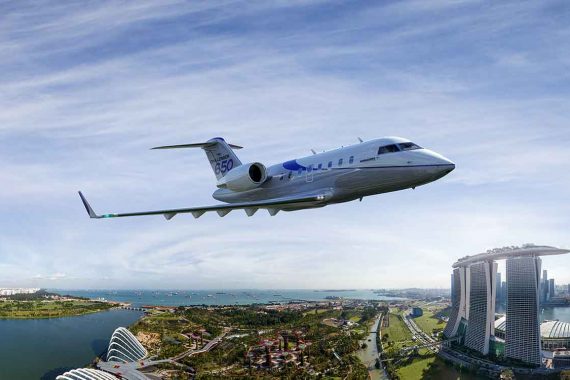 Comfortably seating twelve passengers in a luxurious cabin, the Challenger 650 also has a full galley, and the best equipped cockpit in its class. Bombardier was able to cut operating costs without cutting corners, resulting in an aircraft which is a master class in design and luxury. Bombardier's premier heavy business aircraft is now available for charter from VIP Jets.
6. BOMBARDIER GLOBAL 6000
The Bombardier Global 6000 or "Global Express" is just that, a truly global aircraft. With seating for up to 17 and a range of 6,000 nautical miles almost nowhere is out of reach. The Global Express is designed with business in mind with every detail in the cabin being carefully designed to bring you the smoothest, most refreshing, and productive experience you can expect from a business jet. Conduct meetings, utilize the best in class WiFi, get a full night's rest, or enjoy the large fully-equipped galley, everything is possible inside the elegant cabin. The Bombardier Global 6000 is exceptional from nose to tail.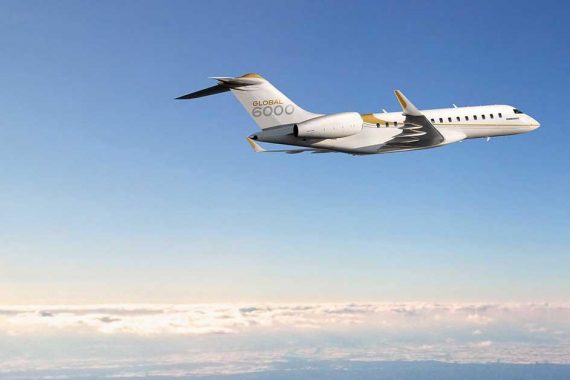 These are only a few of the newest and best in class aircraft VIP Jets has available. We are committed to a truly exceptional experience for each and every one of our clients, whether in the air, on the ground, or over the phone, there is nothing we won't do to provide you with a higher standard of travel. Learn more about our extensive fleet today.
---